Alright folks, I finally gave my blog the "modernization" that it needed. Like it???
A new layout, new header...
AND I made a blog button! Hooray!
For all you bloggers out there... don't be shy. Go ahead an snag it :)
I know many girls have "sponsors" and only put buttons on their blogs if you pay money... but I'm not doing sponsors (yet) so I'm basically doing free advertisements of some of my favorite blogs along my side column. To those girls lucky enough to make it up there... you're welcome. Maybe once I gain more followers, sponsors will be an option for me.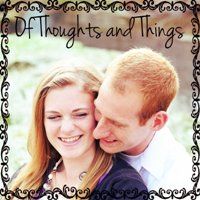 Also, I FINALLY realized that I had no links that allowed people to easily follow my blog... so the "follow" section is in the right column now!
I know that a lot more people read my blog than actually follow it (there's no other way I'd get that many page views in one day [and some of you follow it anonymously]) so don't be shy... go ahead an follow my blog!
There are a few other updates that I am working on, but I've done quite enough for one morning. I've got plenty of things to take care of today!