I've reached the 200 followers mark!
It's been 1.5 months since I pushed my blog out into the social blog-o-sphere, and it's grown from 5 to 200!
I want to say thanks to all of my fantastic followers by hosting my
very first giveaway
!!!
Helping me with my giveaway today is Dorothy, who runs her own candle shop called
Calico Creations
. She has such a cool array of candles! They are all handmade and are so creative!
See this? It looks like a cinnamon roll... it smells like a cinnamon roll... but it's a
candle!
How cool is that??!! It's a new creation and will be added to the website really soon. I just want to eat it!
And then there's candles that look and smell like different kinds of cupcakes:
Or there's cute drink-themed candles, like the popular Blue Hawaiian:
So for this giveaway, one lucky winner will get to pick
a candle of their choice
from
Calico Creations
. Don't forget to check out the list of scents... she has a lot that you can choose from!
BUT...
That's not all!
There are 4 other prizes that are being offered in this giveaway!
Here's what's up for grabs: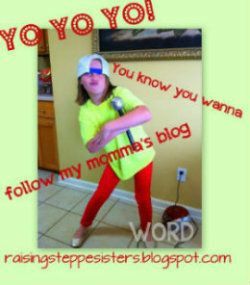 A $15 Starbucks Gift Card
*Whitney and Nicole will each be giving their personal favorite nail polish color
Large Ad Space and a $5 Starbucks Gift Card
Sandra from
Lara's Vintage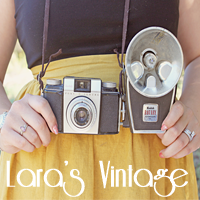 That's
5 prizes
and
5 winners!
These ladies are so great for contributing to this giveaway.
Be sure to drop by their blogs and thank them for me!
Here's a couple things to keep in mind:
The giveaway will close at 12:01 AM EST on Sunday, Sept. 30, 2012.
Entries will be validated. An invalid entry will result in the disqualification of the participant (so be sure you don't lie when you enter!)
Winners will be notified by email within 72 hours of the end of the giveaway.
Winners will have 48 hours to claim their prize before we draw a different winner.
Open to USA residents only.
Good luck to everyone!